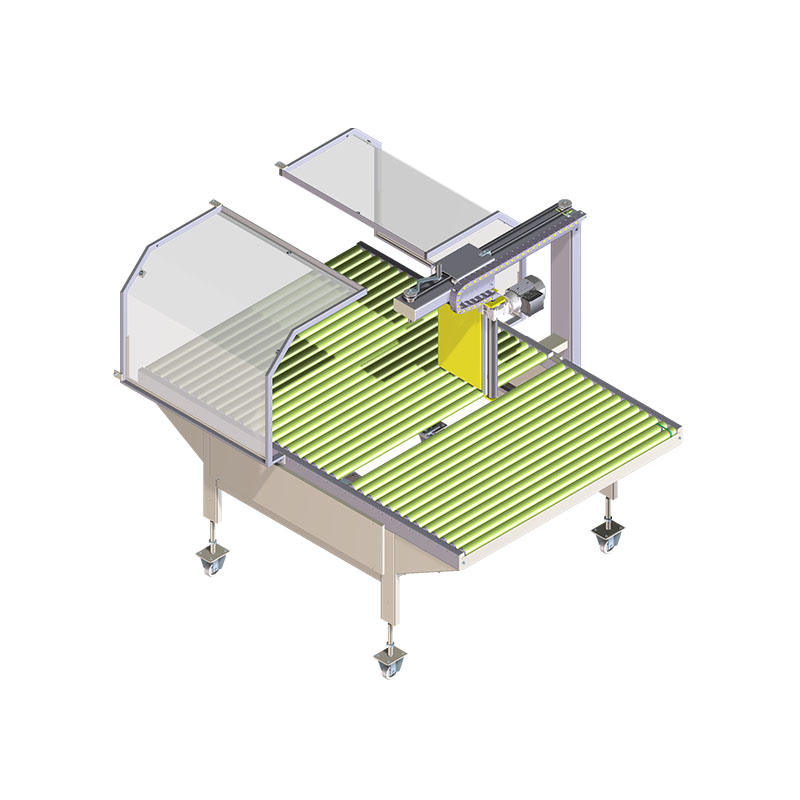 No video selected.
Motorized roller conveyor of different sizes with device to rotate the roll packages.
All roller conveyors with legs can be fixed to the ground or supplied with feet and wheels. They are supplied with screens and guarding. Upon request it can be supplied with adjustable manually or motorized side.
The rolls are 40 or 50 mm in diameter, the traction is accomplished by an asynchronous motor and a gear. They are optionally adjusted in speed by inverter, the transmission is accomplished by trapezoidal belts and it is possible the control on the machine board.